Anne de Jongh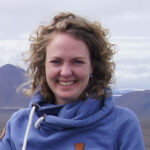 Rol: lid van de projectgroep Wetenschappelijk onderzoek
Functie: GZ-psycholoog bij Karakter kinder- en jeugdpsychiatrie
Mail:
Mijn motivatie om deel te nemen in het AJK
"De eerste jaren van een kind zijn van grote betekenis voor zijn of haar ontwikkeling. Ieder kind ontwikkelt zich op een eigen manier en in een eigen tempo. Maar wat als dit niet vanzelfsprekend is en afwijkend verloopt?
In mijn werk als GZ-psycholoog bij Karakter in Ede richt ik me op diagnostiek en behandeling van het psychisch kwetsbare jonge kind. Hierbij gaat aandacht uit naar de interactie tussen ouder en kind, maar ook de bredere systemische context, zoals de peuteropvang of school.
Met mijn deelname aan het netwerk Autisme Jonge Kind wil ik graag kennis delen, bijdragen aan het verbeteren van vroegherkenning en zorg op maat én op de hoogte blijven van de laatste ontwikkelingen op het gebied van diagnostiek, behandeling en onderzoek naar autisme."